About ELTiS
The Online ELTiS is a standardized test designed to measure the listening and reading comprehension skills of high school age English language learners. The ELTiS is intended to evaluate students' ability to manage the English language requirements of secondary school classes where English is the language of instruction.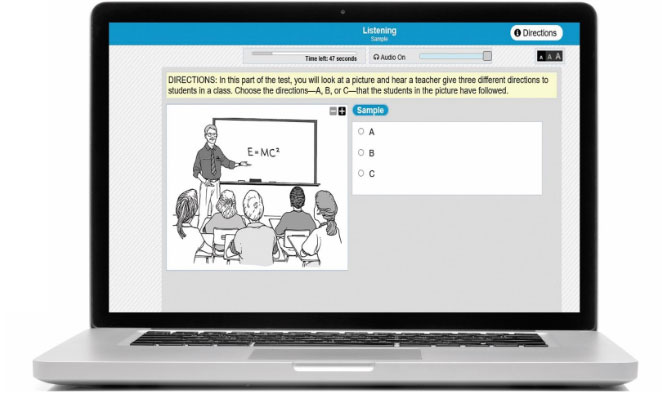 All multiple choice questions
Focus on understanding main ideas and details, and on interpreting the information that students hear or read
Focus on language used at school: instructional language, school management language, and social language
Online ELTiS Test Security - A Shared Responsibility
The security of ELTiS is a shared responsibility between the test publisher and the J1/F1 organizations, so part of the security of the system rests with the test administrators. Only verified organizations are permitted to administer the test. Local proctors are trained to provide a secure testing environment.
Ballard & Tighe develops ELTiS test forms, maintains the ELTiS platform, sells test credits to client organizations, and provides tech support.
Secure servers
Data encryption
Random form assignment
Random answer keys
Continuous item refreshment
Training and technical support
Client organizations enter test taker information, organize ELTiS test sessions, verify test taker identity, and monitor test sessions.
Students take the ELTiS test on client organizations' laptops or tablets under monitored conditions.
Client organizations get access to score reports immediately upon test completion. They can share score reports with students, receiving organizations, and schools.